Free Video Converter Software
---
Software for Convert AVI, MPEG, WMV, MKV, MOV, MP4.....

Mac Video Converter is an ideal mac video file converter software to both novices and professionals, with its straightforward interface design and powerful conversion engine. It helps convert video and HD on Mac as well as other popular formats like MPEG, MKV, VOB, WMV, H.264/AVC, MTS, M2TS, MOD, TOD, TS, TRP, AMV, SMV, M4V, F4V, MOV, XviD, 3GP, etc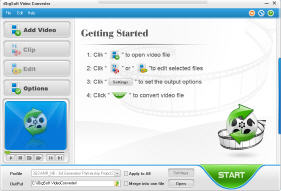 iOrgsoft Video Converter is the best Video Converter software for Windows which can convert all popular video, audio and movie files like AVCHD, M2TS, MOD, AVI, MP4, WMV, MKV, 3GP, MOV, VOB, MPG, ASF, RM, RMVB, FLV (YouTube video) for Windows users.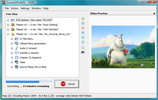 ConvertXtoDVD is the top-choice video to DVD conversion and burning software - convert and burn any videos such as Avi to DVD, MPEG to DVD, WMV to DVD, MKV to DVD, MP4 to DVD, YouTube, VOB, FLV, quicktime mov, etc.
It supports the most popular formats. This version supports subtitles, advanced options, included burn engine, fast and quality encoder, and automatic menu!
Download Free Version More Details
AVI MPEG WMV Converter is an easy to use video converter software which can Convert WMV to MPEG-1, MPEG-2, AVI, WMV, RM. Convert AVI to WMV, AVI, MPEG-1, MPEG-2, RM. Convert MPEG to WMV, AVI, MPEG-1, MPEG-2, RM. Free Trial available.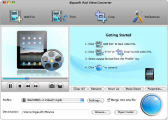 iPad Video Converter for Mac helps you convert all popular video formats such as MOD, TOD, MKS, MTS, AVI, DivX, WMV, MPEG, MP4, MOV, RM, RMVB, ASF, VOB, 3GP, etc. to iPad video MP4, MOV, H.264 on Mac with high speed and great quality.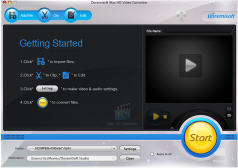 Mac HD Video Converter is the perfect HD converter to convert HD video and convert video to HD on Mac OS X. It can convert HD video such as MTS, M2TS, TS, TP, TRP, M5S, MKV, MOD, TOD, MPEG2 HD, MPEG4 HD, MOV HD, WMV HD, HD H.264/AVC, HD Quick Time, AVI HD, MKV HD, MP4 HD, etc. to various video formats.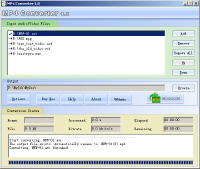 MP4 Converter is Easy-to-use, high quality, fastest video to mp4 convertion software in the world. This user-friendly software is so easy to use that just a few clicks completes the task of converting video AVI, MPEG, WMV, ASF, ASX, VOB to MP4 Video format for playing on any Apple Video iPod player, MP4 Player or other portable video devices.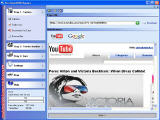 YouTube to DVD Burner an inexpensive, all-in-one solution that allows you to grab your video from YouTube or other source, convert it into an appropriate format and burn it to a DVD or a Video CD disk. YouTube2DVD Burner includes DVD menu and CD cover builders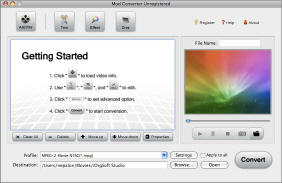 Mod Converter for Mac is poised to convert your. Mod files to AVI, MP4, MOV, DV, MPEG-4, M4V, MPG, WMV, MPEG-2 and any other common video file format for easy editing, it is also easy to extract audio from mod video, and select a part the video to convert and cut off the unwanted scenes then join mod file into one.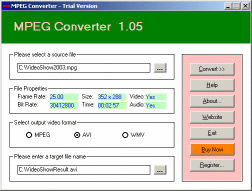 AVI MPEG Converter is a piece of software for converting video MPEG, WMV, ASF, AVI from one format to another. It supports convert MPEG to AVI, MPEG to MPEG, MPEG to WMV, AVI to AVI, AVI to MPEG, AVI to WMV, WMV to AVI, WMV to MPEG, WMV to WMV. And it can convert ASF to and from any video format of MPEG, AVI, WMV. For MPEG format.

PSP Movie Creator is a powerful PSP video converter for sony PSP, helps you to convert PSP video/movies in one click. The software convert DVD to PSP and various video to PSP to Sony PSP directly. Free Download and Trial.
Advanced X Video Converter is a comprehensive video software that makes it easy to Convert, Join, and Split video files among AVI (DivX, XviD, MPEG-4 ...), MPEG (MPEG-1, MPEG-2), WMV, ASF, VCD (.dat), and SVCD formats. Extract original movie sound track and convert movie frames to pictures.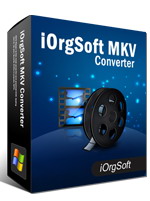 iOrgSoft MKV Converter is a professional video converter for MKV conversion. this MKV Converter can helps you convert MKV file to all popular video formats for playback no matter where you are. It fast converts MKV (Matroska Video) to any formats playable on iPod, iPhone, BlackBerry, Zune, PSP, Apple TV, XBox, other MP4 Player, etc.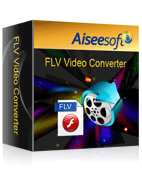 FLV Video Converter is a fast and easy-to-use FLV Converter for Windows. This FLV Video Converter can convert FLV and Youtube videos to almost any video and audio file formats with super fast conversion speed (>300%) and excellent image/sound quality, such as: convert FLV to WMV, convert FLV to AVI, convert FLV to MP3, convert FLV to MPEG, convert FLV to MP4, convert Youtube to iPod, and so on.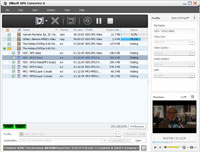 Xilisoft DPG Converter Convert your favorite audio and video files to play with your Nintendo DS. Convert almost all popular audio and video formats (AVI, MPEG, H.264/AVC, 3GP, VOB, DAT, WMV, MP4, DivX, MOV, RM, ASF, WMA, WAV, M4A, AAC, AC3, OGG, CUE, APE, and CDA) to DPG/DPG2/DPG3/DPG4 video or MP3/MP2 audio with Xilisoft DPG Video Converter.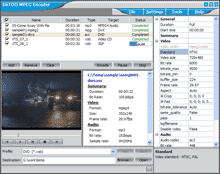 ImTOO MPEG Encoder is a powerful avi mpeg dvd video converter which can convert AVI MPEG to DVD, AVI to MPEG. ImTOO MPEG Encoder support converting most video file format including DVD, VOB, VCD, AVI, MPEG, WMV, MP4, MOV, 3GP, animated GIF, RM, ASF and audio file formats like MP3, WMA, OGG, AAC, M4A, WAV, AC3 and so on.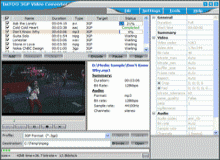 ImTOO 3GP Video Converter is a convert AVI to 3GP, MPEG to 3GP. 3GP Video Converter can also convert mpg mpeg2, mpeg4, VOB, DV, MOV, animated GIF, ASF, WAV, WMA, MP3, 3GP, m4a, mp4, h264, raw YUV, MP2, Ogg, m4v, AAC etc to 3GP File, extract audio from 3GPP video file and convert to MP3, WAV, AC3, WMA, m4a, ogg, aac to audio-only 3GP file.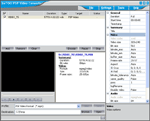 ImTOO PSP Video Converter is a powerful video converter for your sony psp, You can use it to convert all video to PSP video MP4, such as AVI to PSP (avi to mp4), and convert MPEG to PSP (mpeg to mp4), ImTOO PSP Converter supports converting video file format including VCD, AVI, WMV, MP4, MOV, animated GIF, RM, ASF, 3GP to PSP video. Free Download and Trial.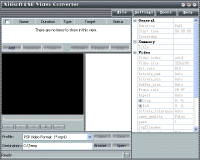 Xilisoft PSP Video Converter is a complete solution for video file converting and burning. It supports convert AVI to DVD, AVI to VCD, AVI to MPEG, AVI to MPG, AVI to WMV, DVD to AVI, Convert all video format to AVI/DivX/XVid, Convert all video format to ASF/WMV, Convert all video format to RM. (Real Video), and burning vcd/svcd/dvd. Free Download and Trial.
Categories: DVD Rippers | DVD Copy | Audio MP3 Software | Computer Games