Jewel of Atlantis Download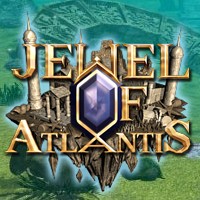 Jewel of Atlantis is a new and exciting action puzzle which combines match-3 mechanics with breakout-style mayhem. In this game, you explore a just uncovered ancient continent in search of valuable treasures and relics. There is a huge map available for your exploration with over 100 mysterious levels and a number of various roads and pathways to travel. Sink below the deep sea to witness exciting adventures in mystical places like a Sacred Temple and a Sunken Volcano!



Download Free Version 6.30 MB



Buy Jewel of Atlantis Full Version $19.95
System Requirements:
Game Screenshots:
Windows 7/Vista/2000/XP
Pentium II 300MHz
Direct X 7
Video: 16 MB
64MB RAM
12MB free HD space

Click to See Bigger Image
Jewel of Atlantis Game Full Version Features:
Support via e-mail
over 100 mysterious levels
19 relics to uncover
2 game modes
No nag screen
Unlimited play time .
If you like Jewel of Atlantis Game, You'll also like:
---

Luxor Game

Twistingo Game

Equilibria