Make The Cut! Free Download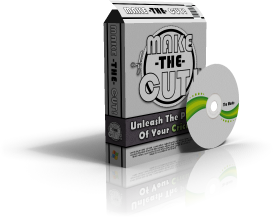 Unleash The Power Of Your Cricut! Imagine It. Create It. Cut It. Make the Cut! is fantastic!
Make The Cut! allows you to easily cut virtually any shape and TrueType Fonts with your Cricut without needing to purchase expensive cartridges. With its easy-to-learn interface, the possibilities are endless. Go unleash the true power of your Cricut!

Make The Cut! is a new Cricut software available for Windows-based computers that allows you to edit existing fonts/svgs, preview SVGs before you import them, import from TTF files directly (no more installing fonts on to your computer!). You can also trace BMPs, JPGs, PNGs, etc and convert them into paper.
Make The Cut! has a user-contributed SVG/Project gallery built right into the program. You can upload your hard work from within the application and share with everyone. There is a free trial download available.
Satisfaction Guaranteed, If for any reason you are unhappy with Make The Cut! Software, you have up to 30 days from the date of purchase to get a full no-questions-asked refund.



Free Download
1.18 MB
Make the Cut! for Cricut System Requirements:
Windows 7/Vista/XP/NT/2000
216 MB RAM
Make the Cut! for Cricut Key Features:
Use your Cricut to cut any shape you create or import without having to purchase an expensive cartridge.
With Make the Cut!, designing shapes is easy with our What You See is What You Get interface.
Use any font you have on your computer, or download and install any True-Type font you can find on the web.
Make the Cut! has simple-to-use tools that allow you to break, split, layer, weld, and join shapes.
Import / export any SVG (Scalable Vector Graphic) file you find, or use the Integrated SVG Gallery!
Scan an outline or download an image from the web, then easily convert it into an SVG file compatible with Make the Cut!
Make the Cut! has so many features for you to utilize that we're confident that you will have no problem taking your creativity to new levels!
Compatible with the Cricut Create Machine, Cricut Expression Machine and the Cricut Personal Electronic Cutter Machine. Make the Cut! will automatically install the necessary drivers.
Integrated SVG Gallery (Currently over 1000 free projects!)
Work on Multiple Projects at a Time
Choose From 3 Standard Mat Sizes
Easily Create Lattices
Create custom background shadows from any shape
Cut, Copy and Paste Shapes Between Projects.
Works with Windows 7 and Vista and Windows XP.
Main Screenshot: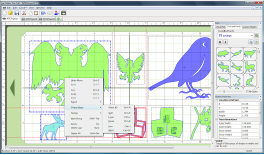 Other Featured Products:
---
M4A to MP3 Converter convert M4A files to MP3, MP4 to MP3.
Mac Video Converter Convert any video with super fast processing speed.
VinylStudio convert your old vinyl records or cassette tapes into MP3 or CD.
TS-AudioToMIDI record any signal played through your sound card into Mp3, Wma, Wav files.