MahJong Suite 2005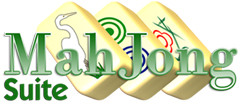 MahJong Suite 2005 Description :
MahJong Suite is a high-quality collection of MahJong solitaire games!
Each MahJong game has millions of possible shuffles to play, so the game remains fresh no matter how many times you play. Enjoy the detailed statistics of each game with graphs, 3D charts (pies and bars) and tables to estimate your skill level (by total, current session, series of wins and losses, players' games won, players' score, hi-scores...), statistics for All Games, Won games, Not Won games, Over Average, Under Average, Not Played...
For MahJong lovers, MahJong Suite is a guaranteed pleasure. Each of the games is fun and exciting and will keep you entertained for hours. If you like MahJong games, then you'll want to add MahJong Suite to your collection!
Download Now 5.90 MB Buy Now $14.95

System Requirements:
MahJong Suite Screenshots:
Windows XP/2000/ME/98
32 megabytes (MB) of RAM or higher
640 x 480 screen resolution or higher
HiColor 16 bit display adapter or higher

Click to See Bigger Image
MahJong Suite 2005 Full Version Features:
Buy Now and you'll get MahJong Suite Graphics Pack for Free !
Play traditional MahJong-type games with classical MahJong tile sets and millions of possible combinations!!
Play matching-type games with funny tile sets.
Very Beautiful Additional Tile Sets.
Unique Scoring System and Statistics.
Create an unlimited number of Players so that you can challenge your friends to beat one another's Hi-Scores, Games won, Score Statistics.
Complete Statistics with 3D Graphics.
A unique built-in layout editor lets you change the layout of any game or create your own layouts.
Several Tile Sets to Choose From.
Customizing Tile Sets and Backgrounds.
Selecting a Game Number.
...and much more!
If you like MahJong Suite 2005, You'll also like:
---
NingPo MahJong

MahJong Adventures for Mac