We have been a member
of ASP since year 2001.
AAA Screen Capture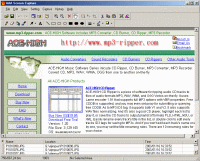 AAA Screen Capture is a powerful and easy-to-use screen capture software to capture full screen (include DirectX mode), windows, objects, rectangle areas of the screen by hotkeys or menu commands. View/Edit the captures in the Image Editor and save them in BMP, JPEG, GIF formats and copy them to the clipboard, automatically or manually. A History List Box displays all the image files saved by this program. You can display, add, remove these files freely and easily. You can also edit the captured image by cropping, resizing and rotating. Draw text description, shapes, arrows and copy, cut, paste.

---
Fox Screen Capture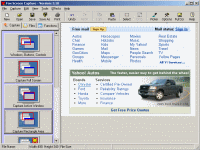 Fox Screen Capture is a professional and powerful screenshot capturing tool from foxshareware development team. Fox Screen Capture supports capturing by Windows, Buttons, Objects, Active Window, Full Screen, Desktop, Rectangle, Square, Fixed Region, Circle, Oval, Rounded Rectangle, Rounded Square. Fox Screen Capture supports reading from 30+ and saving to 10+ graphics formats, including most popular BMP, JPG, GIF, PNG, TIF, ICO, etc. And it also supports converting graphics formats from one to another in batch mode with a built-in batch conversion tool. Fox Screen Captures supports 60+ most used effects and filters including soften, sharpen, contrast, lightness, etc.

---
Easy Video Capture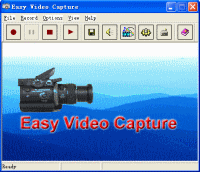 Easy Video Capture is a video capturing tool for recording your screen activities into AVI video in real time. Very easy to use Screen to Video Recorder software for video recording purpose including audio and cursor options. It supports recording video, audio, and mouse cursor. You can use Easy Video Capture to record DVD, RM, VCD, or other video media into AVI file. You can use it to make slide-show training documents with sound and text. You may change the options for recording, add text to video, record video with audio, choose to record mouse cursor or not, blink the area border when recording, and so on. It works on 32-bit windows including 95, 98, Me, NT, 2000, XP, and 2003.