We have been a member
of ASP since year 2001.
Graphic Converters
Batch Image Converter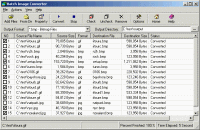 The software is designed to convert batches of graphic files from one format to another. You may add thousands of different supported image files into the list and then fire a convert at once. You can also add a directory, all the image files under the directory will be added for converting. It supports opening the following image formats: BMP, DIB, EMF, GIF, ICB, ICO, JPG, JPEG, PBM, PCD, PCX, PGM, PNG, PPM, PSD, PSP, RLE, SGI, TGA, TIF, TIFF, VDA, VST, WBMP, WMF. And it supports converting to the following image formats: BMP, EMF, GIF, ICO, JPG, PNG, TGA, TIF, WBMP, WMF.


---
Easy Graphic Converter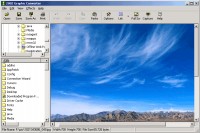 Easy Graphic Converter is software for converting graphic formats. It supports reading graphics of BMP, DIB, JPG, JPEG, GIF, ICO, ICB, PCX, PCD, PSP, PBM, PGM, PSD, PPM, PSG, PNG, VST, VDA, EMF, WMF, TIF, TIFF, WBMP, RLE, SGI, and more. It supports saving graphics to DIB, BMP, GIF, JPG, JPEG, ICO, TIF, TIFF, WBMP, WMF, EMF, PNG, TGA, and more. It supports screen capturing with different ways. It supports more than 50 different filters. It supports unlimited UNDO and REDO operations.


---
Graphic Converter for Mac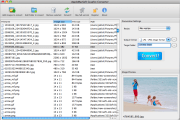 Graphic Converter is an easy to use and powerful Mac batch image converter and photo resizer, that supports more than 50 graphic formats including GIF, JPG, BMP, TGA, PSD, PNG, Digital Photo RAW formats and many others. You can use it to convert multiple graphic files from different formats to desired format in one time. Graphics can be resized automatically in the same process when converting.

Graphic Converter can do the conversion work very easily in batch mode, so you can convert or resize all the selected source images in batch with just a few mouse clicks. The interface is intuitive and requires no special knowledge to operate.

Graphic Converter is ideal tool for creating web graphic and adjusting your digital photo files. It uses special convert and resize algorithms to produce high quality images.
---