We have been a member
of ASP since year 2001.
Acoustica CD Label Maker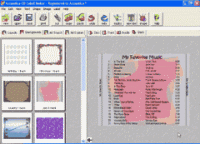 Acoustica CD Label Maker makes your own jewel case CD labels. Create your own CD/DVD and jewel case labels with this new software from Acoustica, the company with the curious idea that software should be easy to use. Let the wizard create labels for you in a hurry with minimum fuss, or manage the controls yourself to get every detail of text, fonts, and images just the way your muse demands. Use the built-in art for holidays, events, and just generally good labels, or import your own pictures with the image search feature and thumbnail views. Automatically import your song information from Acoustica MP3 CD Burner, WinAmp, Nero, Easy CD Creator, or virtually any other popular playlist file. Print on plain old printer paper or stock sticker labels and jewel case templates. And above all: have fun! We insist.

---
AudioLabel CD Label Maker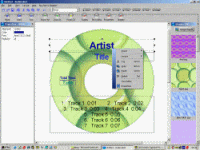 AudioLabel CD Label Maker is a piece of smart software that creates music CD labels in seconds. With the click of a button, AudioLabel can recognize your music CD and download the album information from the Freedb internet database (ie. artist, title, and track list). This database is enormous, and most likely contains every CD in your collection. It supports the ability to read the filename and ID3v1/ID3v2 tags from MP3 CDs. All of the text is automatically fit to the front cover, back cover, and disc label simultaneously. AudioLabel adjusts the font size so the text always fits in the space you specify. The text is never allowed to go off the label, so you will get a perfect fit every time (even on the disc label).

---