We have been a member
of ASP since year 2001.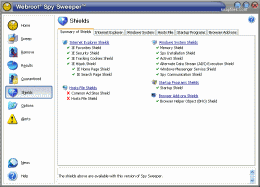 Trusted by millions around the world to protect their PCs, Spy Sweeper features an easy-to-use interface that makes defeating spyware simple and painless. Customizable options give you the convenience and control you want, including which program files and folders to scan, how frequently Spy Sweeper should scan your system, and when those scans should take place. With Spy Sweeper, all users on a single PC get the full protection of the software. All users can customize Spy Sweeper for their individual use, providing maximum protection with ultimate control.

Spy Sweeper successfully roots out all types of spyware, adware, keyloggers, system monitors, Trojan horses, cookies, and more
---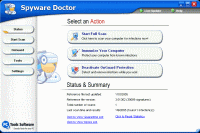 Spyware Doctor is a multi-award winning spyware removal tool software that detects, removes and protects your PC from thousands of potential spyware, adware, trojans, keyloggers, spybots and tracking threats. Protect your privacy and computing habits from prying eyes and virtual trespassers with the help of Spyware Doctor. Spyware Doctor is an advanced adware and spyware removal utility that detects and cleans thousands of potential spyware, ad ware, trojans, keyloggers, spyware cookies, trackware, spybots, malware and other malware from your PC. The Spyware Doctor remover tool allows you to remove, ignore or quarantine identified Spyware for free in the trial version. It also has an OnGuard system to immunize and protect your system against hundreds of privacy threats as you work. By performing a fast detection at Windows start-up you will be alerted with a list of the potential threats identified.
---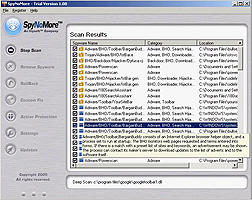 SpyNoMore anti-spyware is a powerful security and personal privacy tool that detects and eliminates intrusive pests such as trojans, spyware, adware, worms and hacker tools. SpyNoMore complements your anti-virus software, extending your protection against non-viral malicious programs that can invade your personal privacy.

SpyNoMore scans, cleans and blocks spyware as well as any other good anti-spyware product, but with one big advantage, Custom Fix (patent pending). Spyware programs are growing more sophisticated by the day. Spyware writers show up to work daily and write new spyware programs, which keeps them a step ahead of anti-spyware programs. Hence, relying on detection database updates alone is proving less and less effective. That is why we came up with Custom Fix which is a unique tool that guarantees removal of any infection
---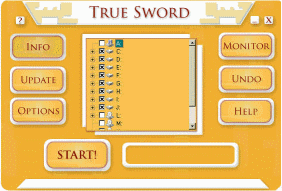 Get rid of trojans, spyware, adware, trackware, dialers and keyloggers in one click! The easiest and handiest spyware scanner in the world!
True Sword is a program, developed specifically to protect your computer against malicious programs, doing harm to your computer and breaking your privacy. This programs include trojans, spyware, adware, trackware, dialers, keyloggers, and even some special kinds of viruses. True Sword scans your hard disks and registry and destroys any manifestation of such malicious programs. Standard anti-virus software can do nothing against privacy breakers and malicious programs like that. If you use Internet every day, you are not safe, even if you use anti-virus and firewall...
---